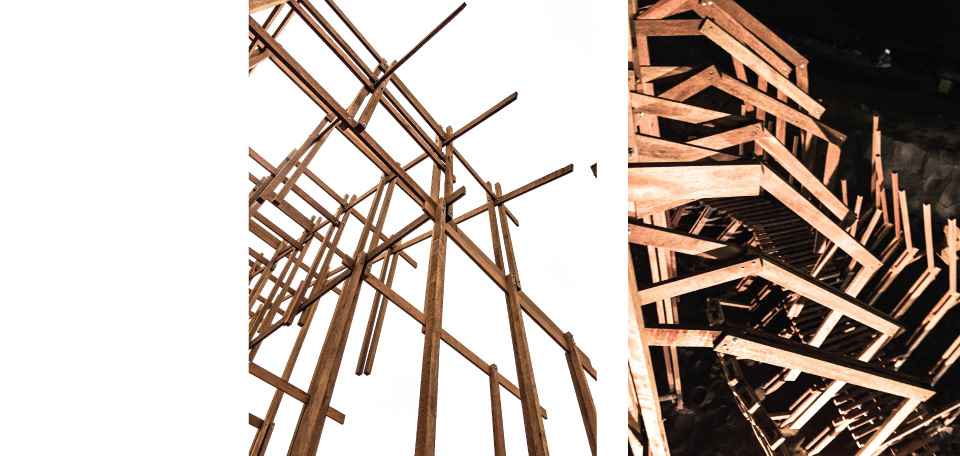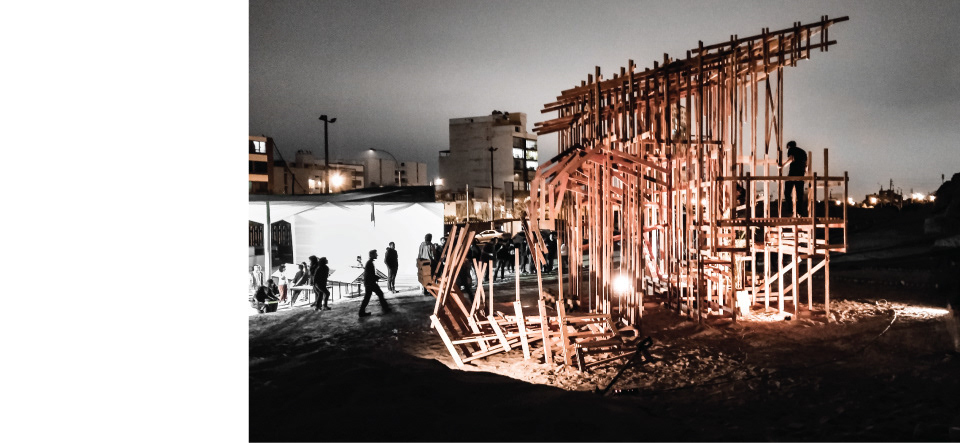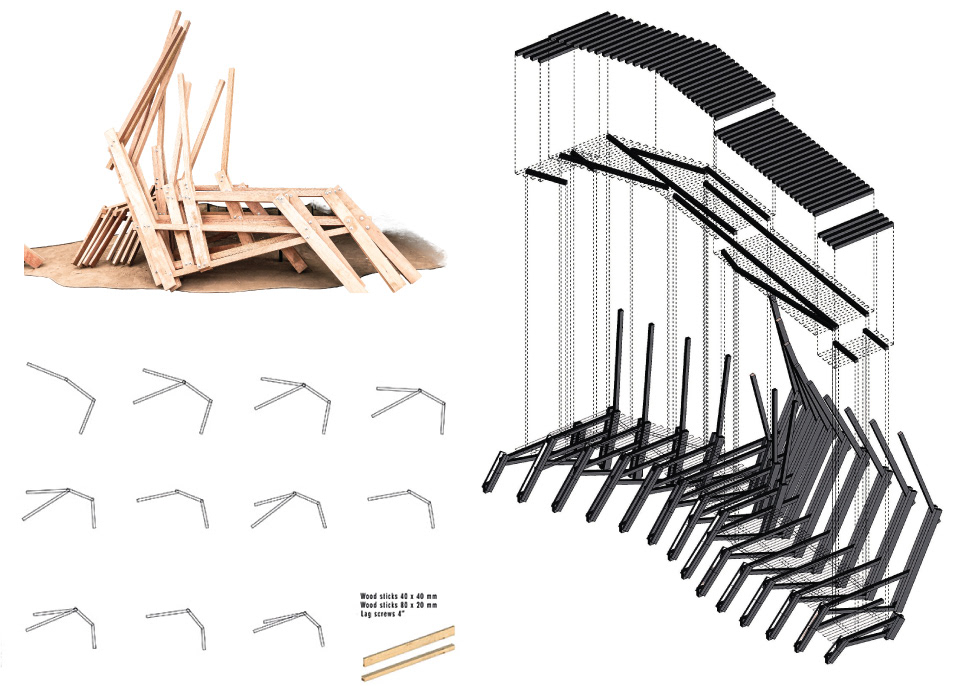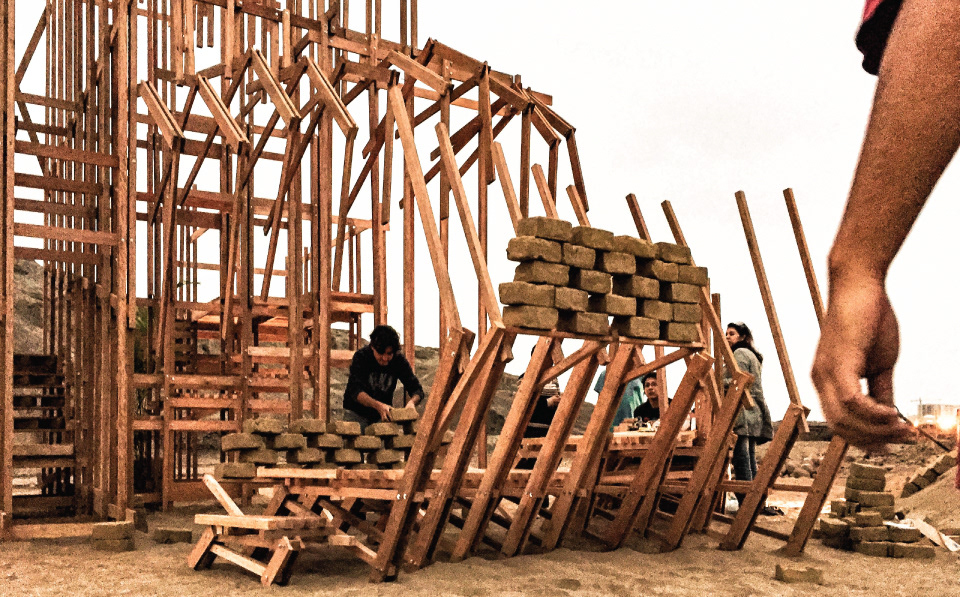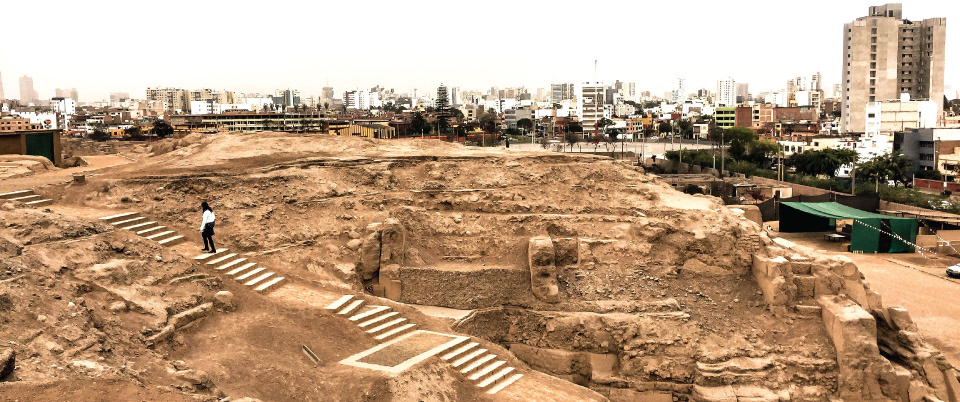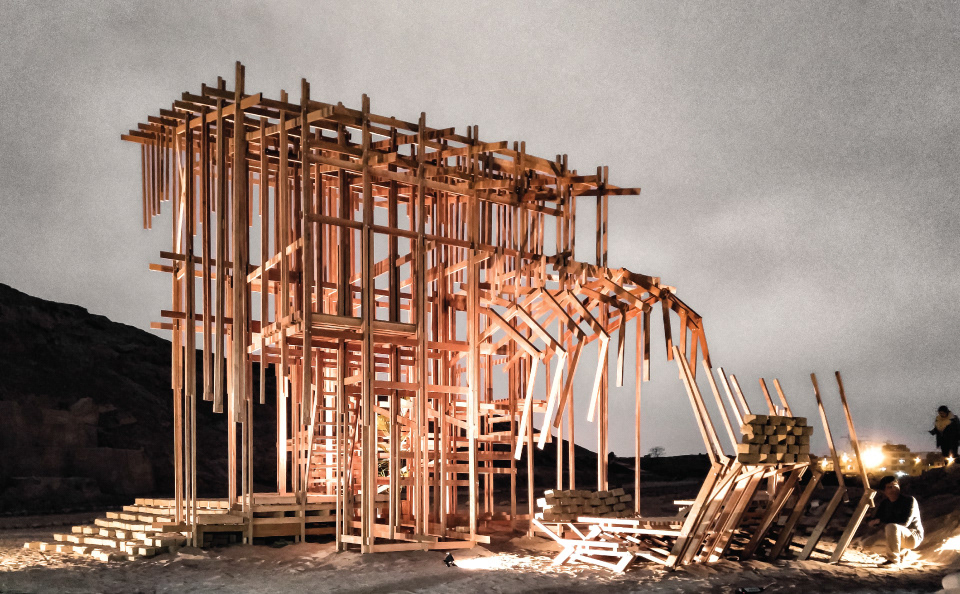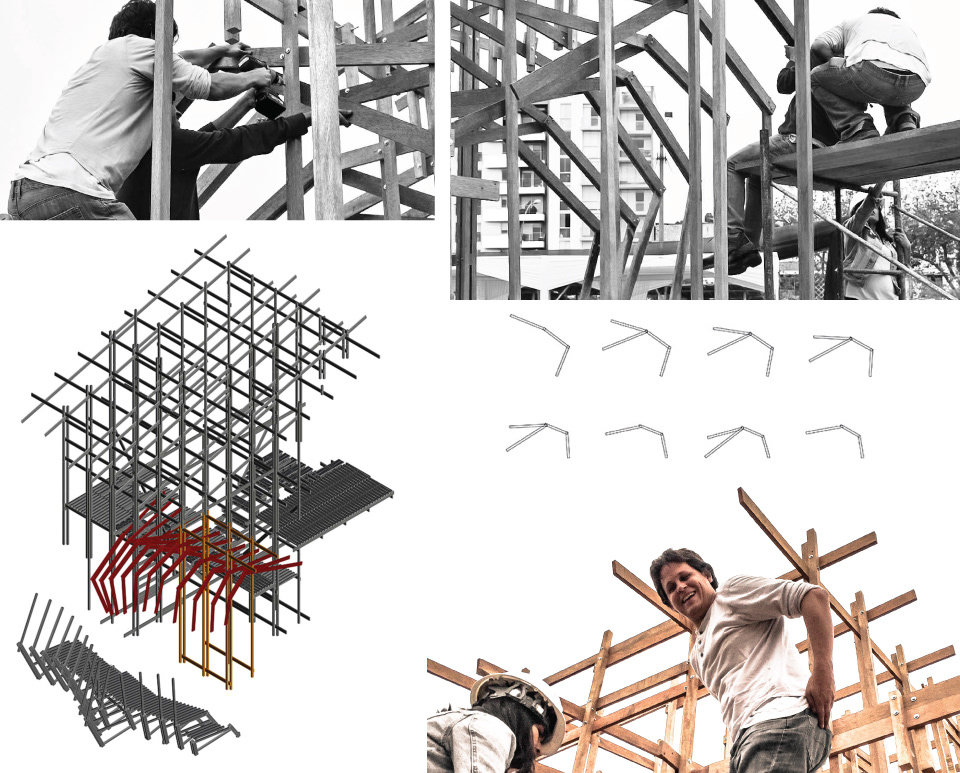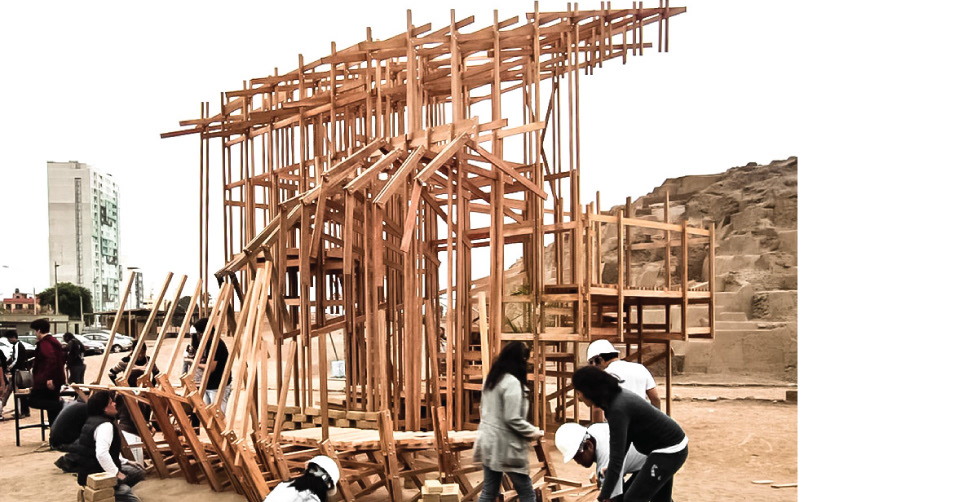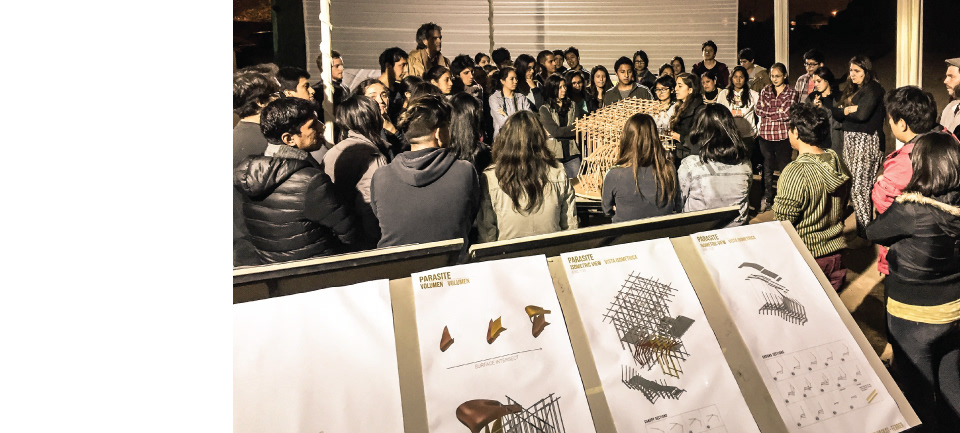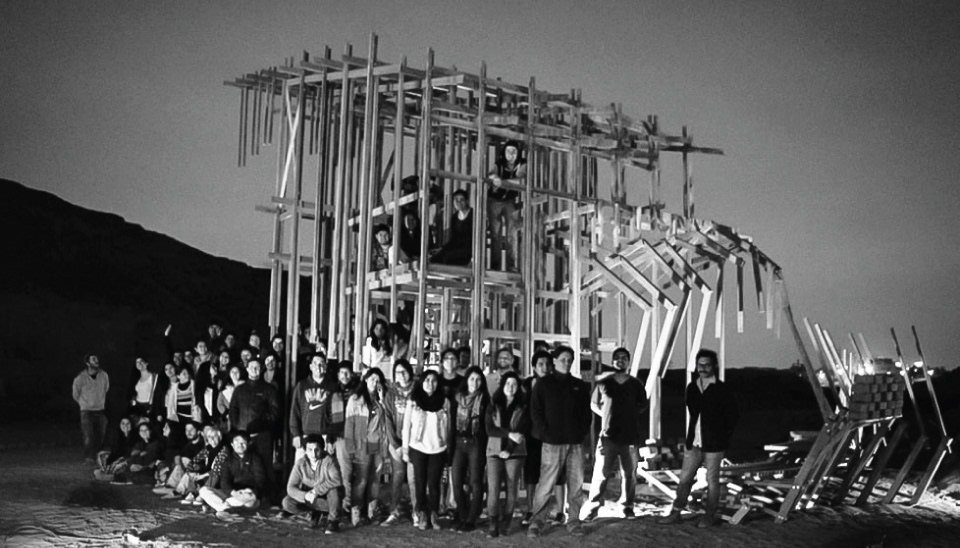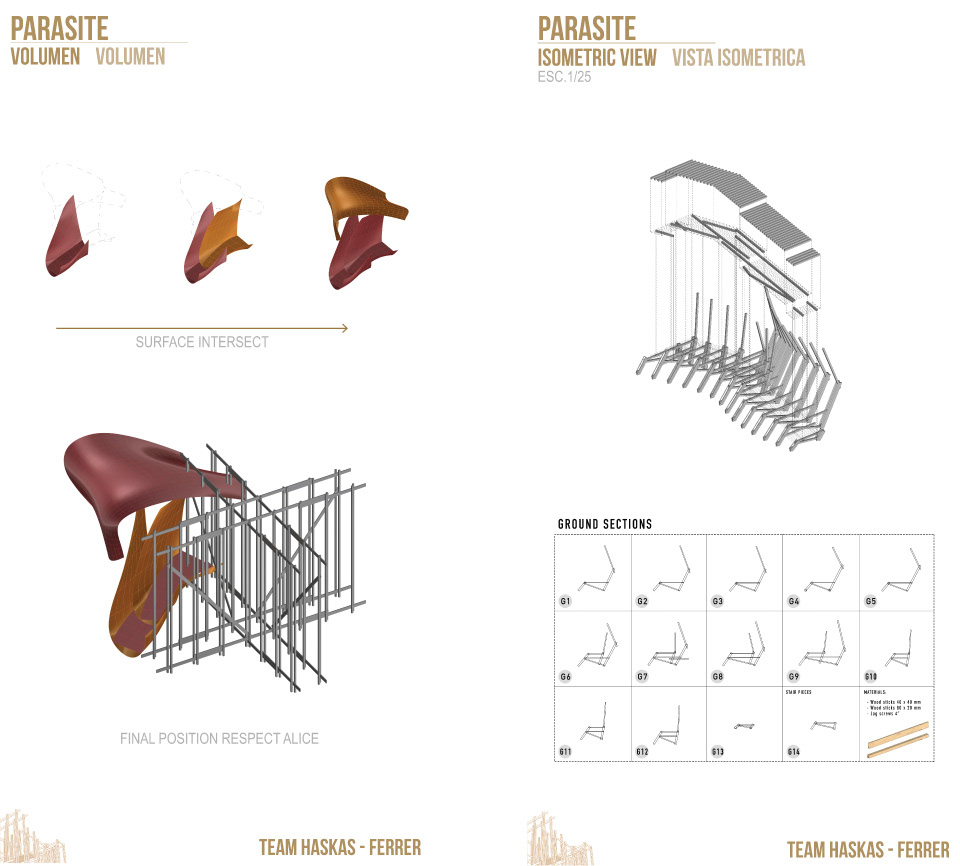 The parasite derived its tectonic logic from a host structure, and the unexpected union was revealed to be mutually beneficial.  Together the parasite and host fostered new life, and their relationship restored historical currency and offered a parallel exchange.  In the beginning, the host was a neutral device that acted as a receptive outlet to power the parasite's evolution.  Slowly absorbing and learning, the parasite became an exploration on the question of adjacency or more generally stated: survival.  

The parasite emerged through a series of explorations made independently of the host structure (limited knowledge of the host existed).  A series of probes materialized fantastic spatial and material complexities.  It was impossible to ignore these developments as they provoked further experimentation.  However, celebrations had to be jettisoned as the environment collapsed around us:  temperatures dramatically cooled and spirits froze.  Quickly the focus shifted toward the material attributes of adjacency, intersection, and opportunities for habitation.

Ultimately, fitness improved in the host through the parasite's specialized pathology.  It is widely recognized that this unexpected interaction (rumored initially as a confrontational superimposition) was necessary for survival.  A proposition for a mutually symbiotic relationship was revealed in the end.