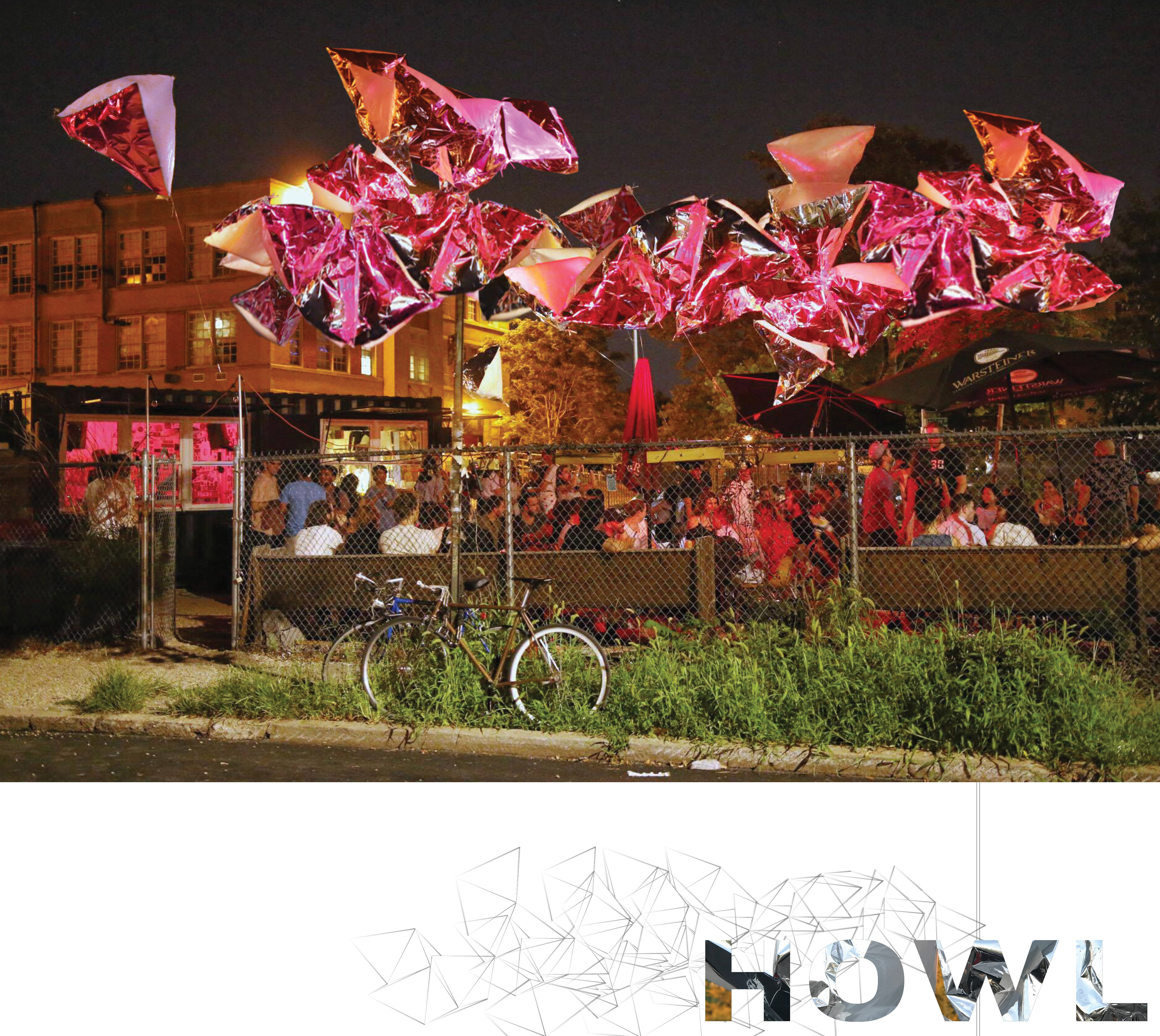 "angelheaded hipsters burning for the ancient heavenly connection to the starry dynamo in the machinery of night"
For one night Plus farm transformed Lot Radio into a de-embodiment of ourselves.  In a constantly moving installation the space became a simultaneously ethereal and physical expression of our relationship with the cloud.  Using 35 handmade inflatables filled with helium the studio explored the convergence of art, music, light, architecture, and digital space.

Plus Farm collaborated with NYC based artist, Barkev Gulesserian, whose work focuses on the situational tensions in public space. Barkev curated the projections and lights that were reflected off the mylar covered balloons.  Syncopating with the wind, the music, and the people, these were the signal being broadcast beyond the Lot and within it.
Lot Radio, an online radio playing the best and most varied music New York City has to offer, hosted the event.  For this night the DJ's music was played not only from streaming sources across the world, but also directly into the Lot, bridging the gap between the virtual and the actual.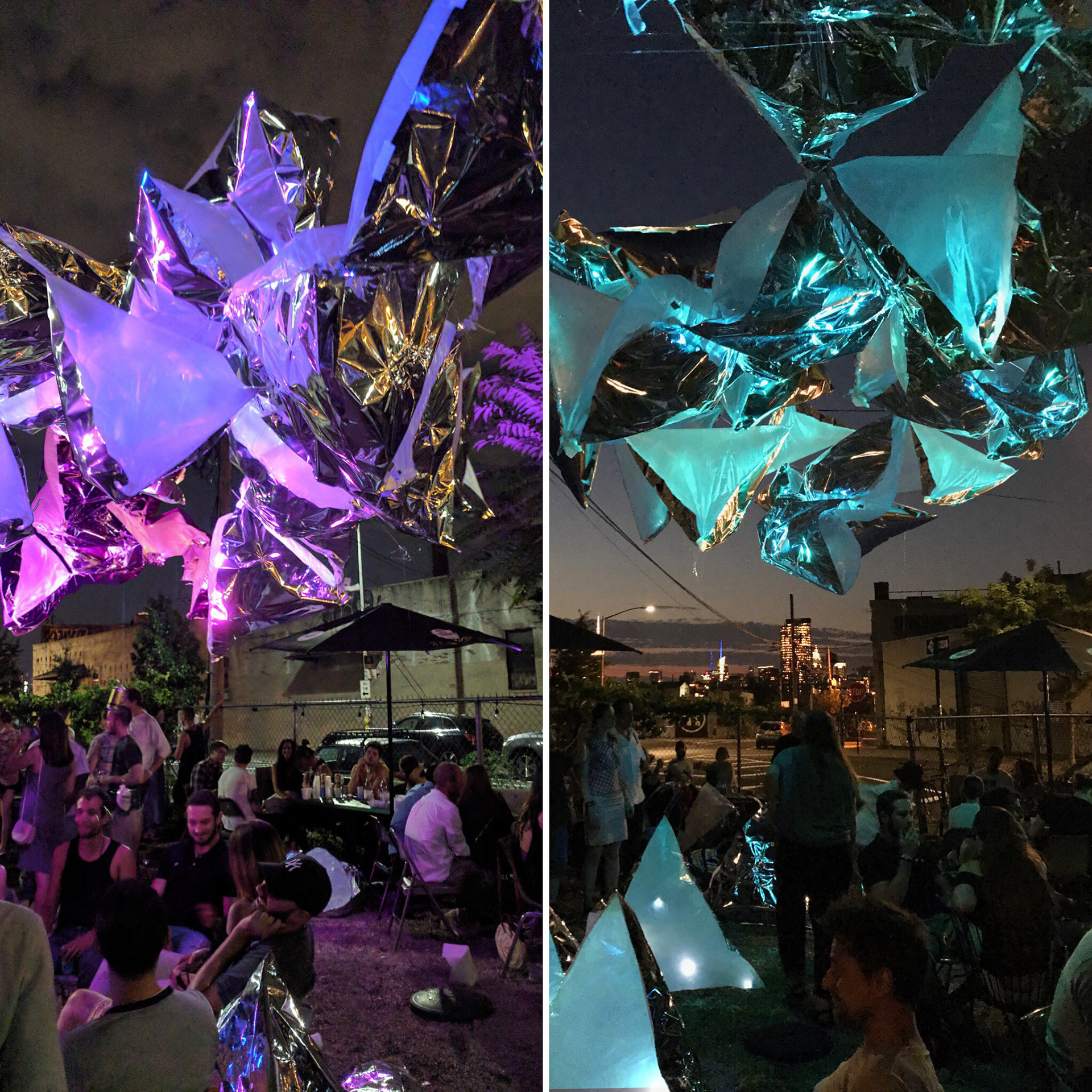 The event created an immersive nightscape that augmented reality through spatial complexity and affective variability.  Time and movement were brought together with processes of bodily interaction to construct an experiential environment.   The project: Howl_Bodies at Night invited the public to participate in an choreographed performance where the functions are loosely defined, yet carefully orchestrated.  

The installation pushed the typical understanding of architecture as a built commodity. Rather than a fixed structure it is about an architecture that is immaterial and more about creating a feeling and moment. Liberating architecture from the tyranny of being a programmatic scaffold, the event/performance becomes a hybrid design of varying and unique roles.  
An event rather than structure can be more playful and experimental.  The inflatables worked as a "cloud" that created a temporary canopy over the site that was the canvas for the music, the lights, and the people that were at the Lot.  This plays on the digital versus physical aspects of the "cloud".  It also ties into the idea of poly-authored work, as the space is not defined by an artifact of built design but the constantly changing interaction of the music, lights, inflatables, weather, and people.